Lunch
Enjoy Great Lunch Time Delicacies
Visit Caffe Amici today and get a taste of the outstanding italian dishes that we serve for lunch. All our food items are made from quality products and we use fresh ingredients every day.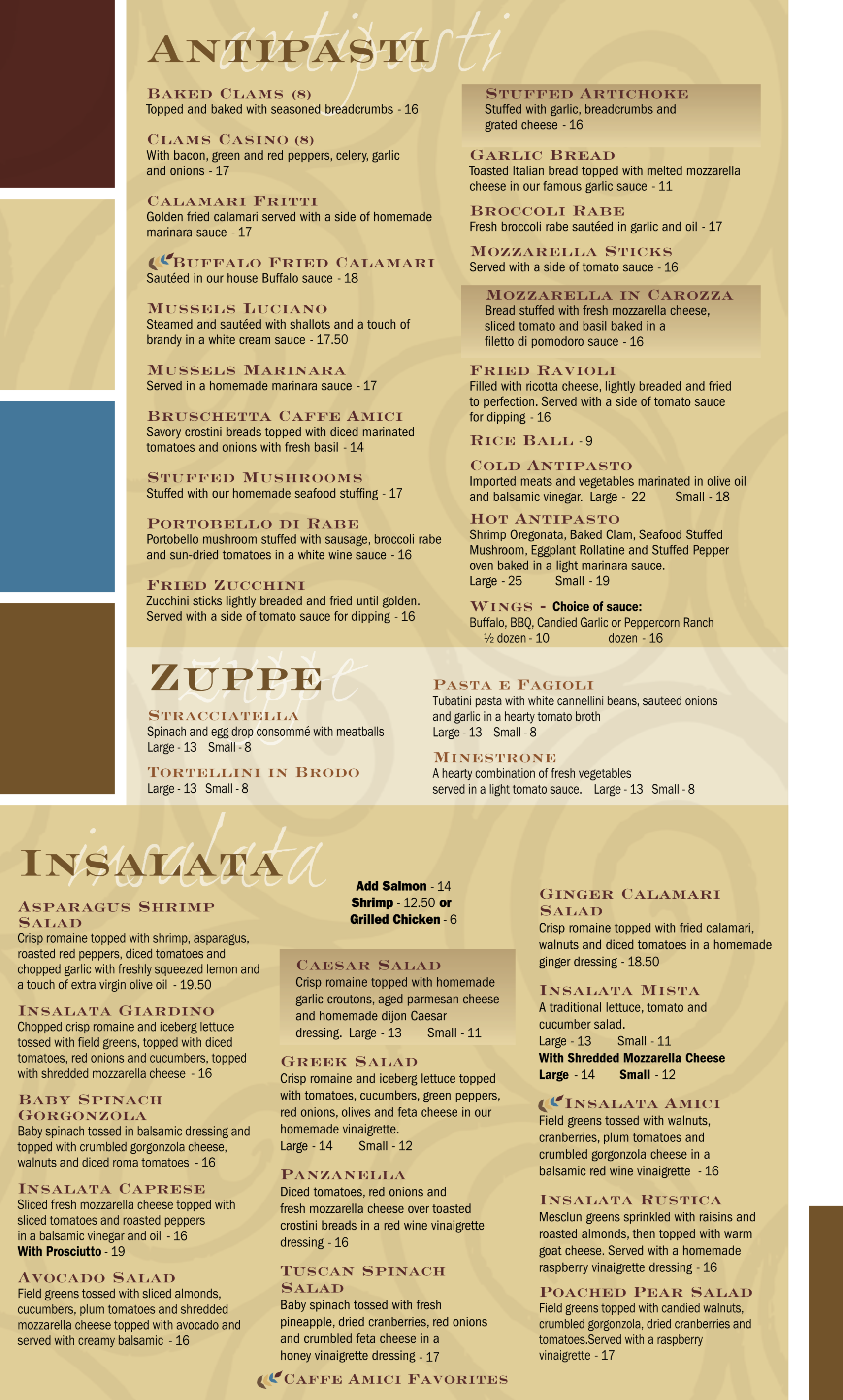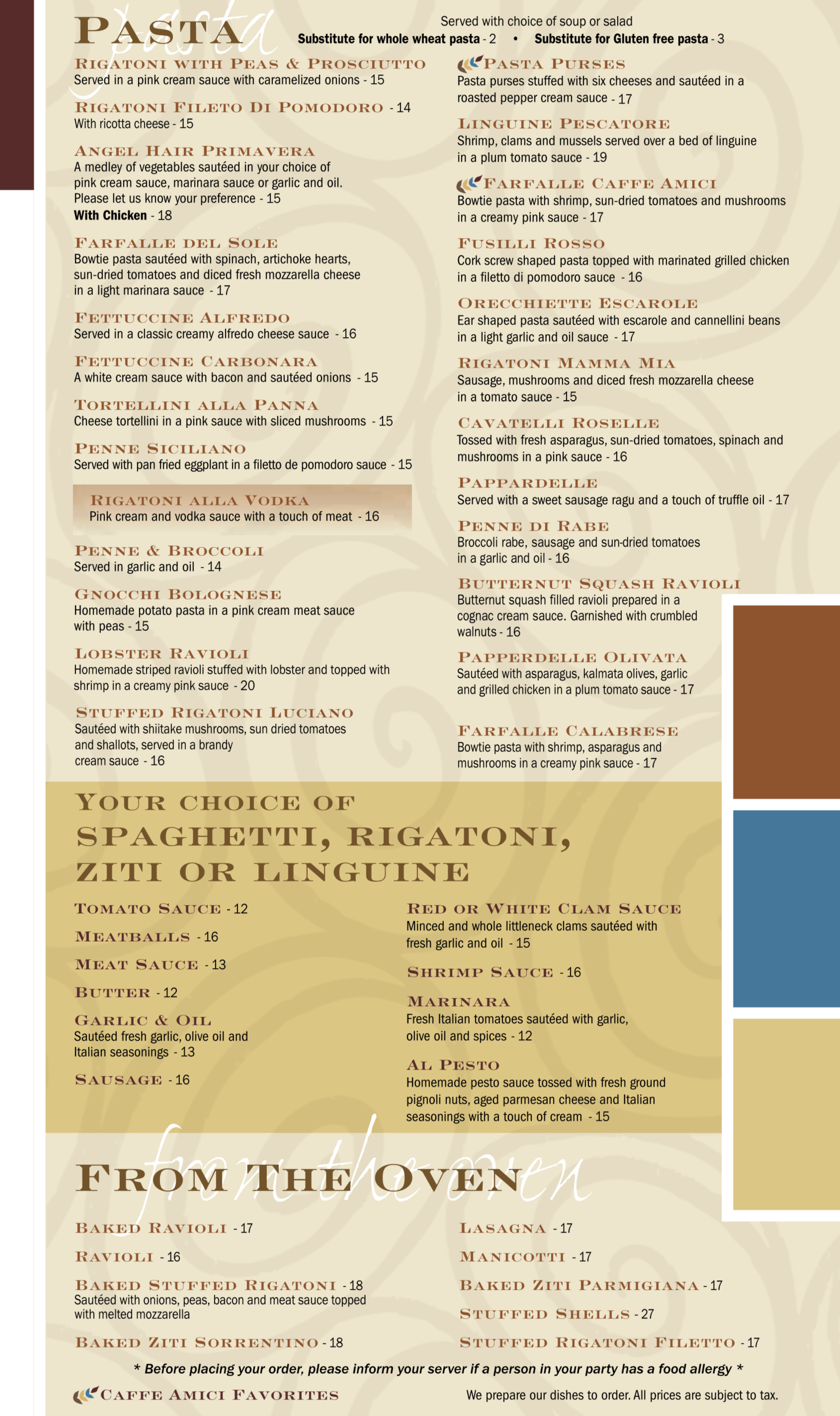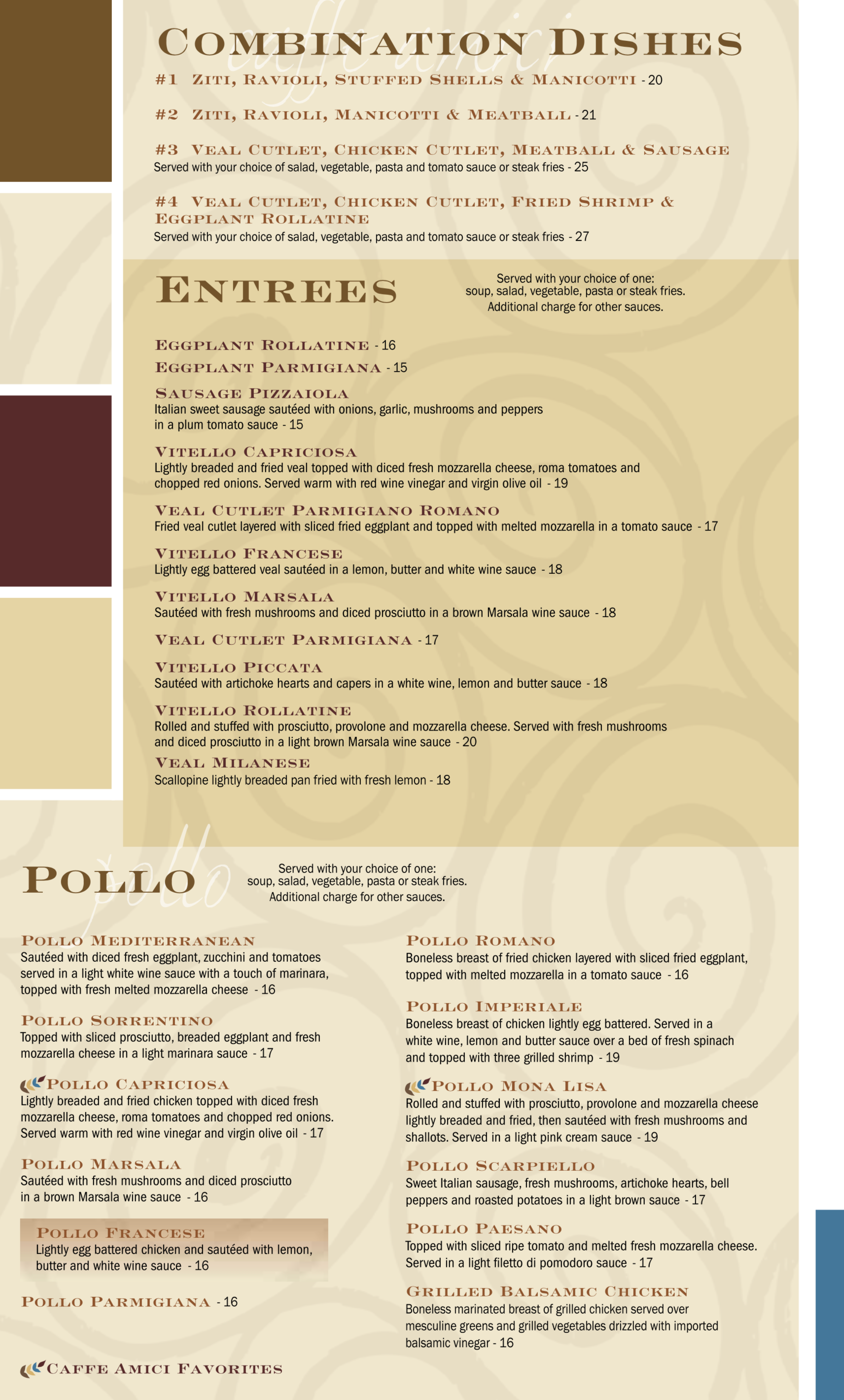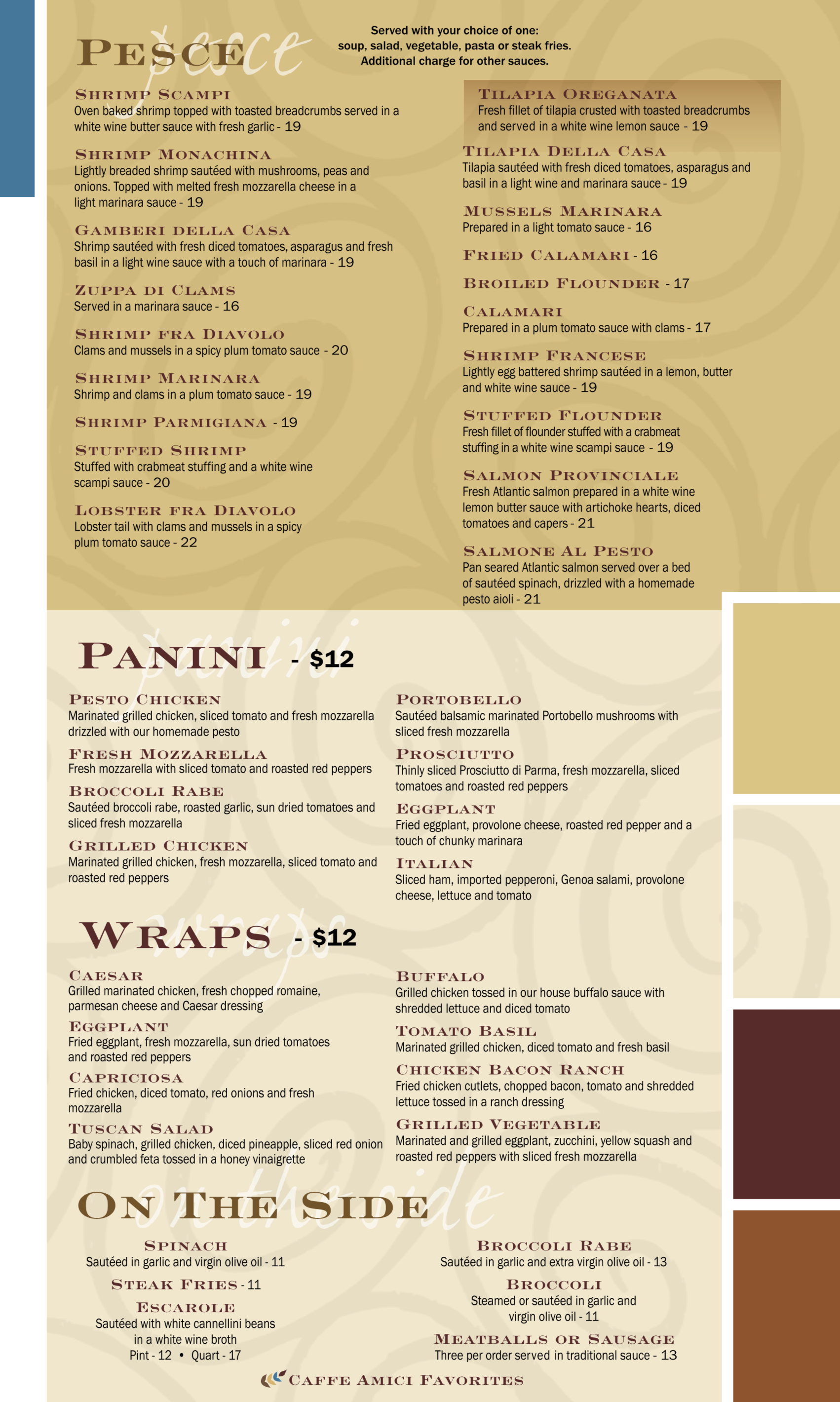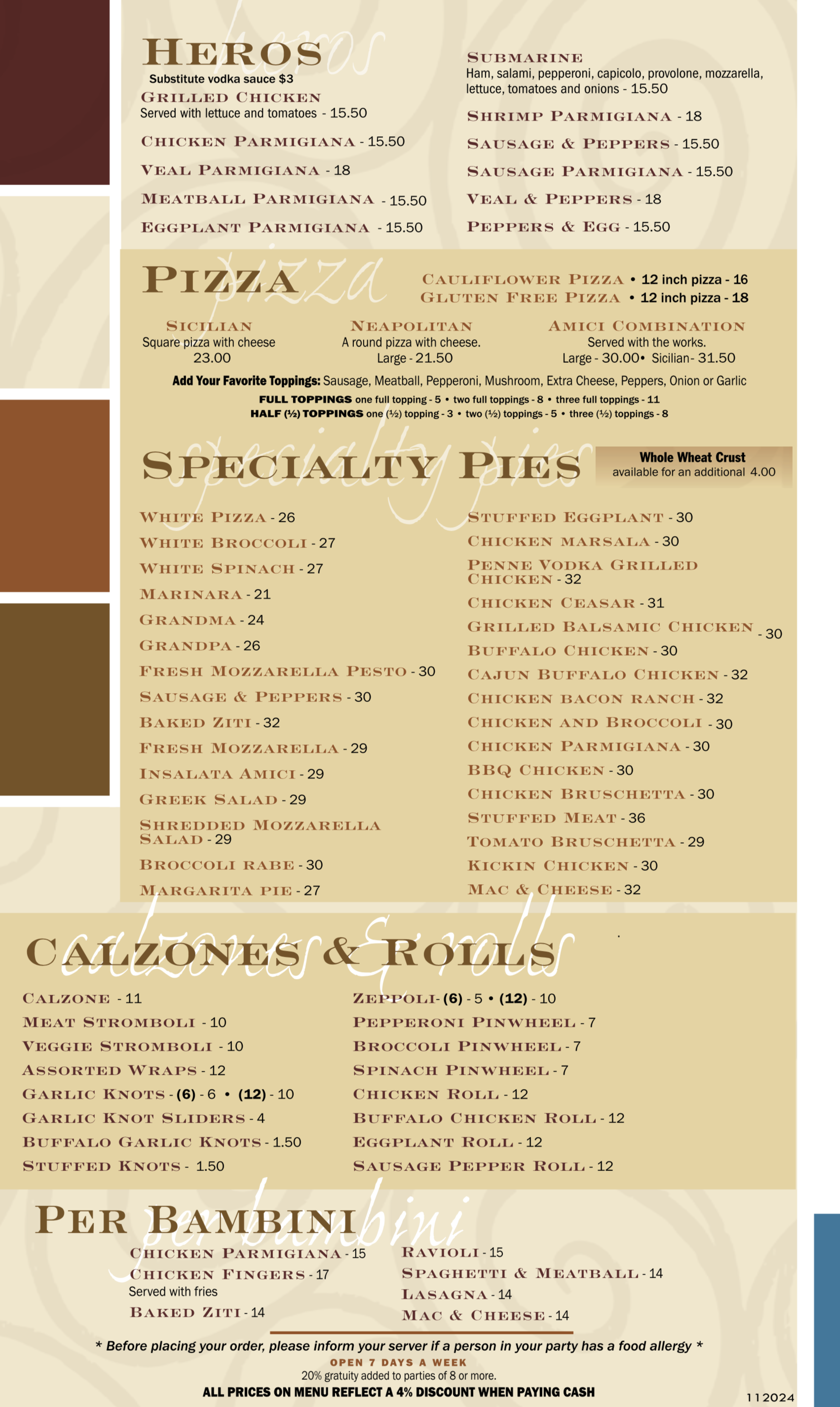 Open 7 days a week.
18% gratuity added to parties of 8 or more.
**Caffe Amici Favorites.
We prepare our dishes to order. All prices are subject to tax.